2007
December 28 : Year-end party with Hayashi-Kato Laboratory
December 21 : Laboratory's year-end party was held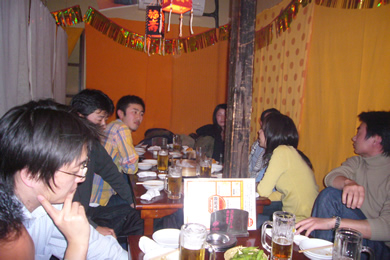 December 14 : Lecture - 8th CSR Foundation Seminar
Prof. Nakamura gave a lecture in the CSR Soken seminar, which was sponsored by Soken company, the title of the lecture was "Improving Road Functionality through Planning and Design".
December 8 : Celebration Party for Dr. Nakamura's promotion
A celebration party for Nakamura's promotion was held Many students and past members joined the party.
December 4 : Road Planning and Design Symposium at Tokyo (by JSTE and IATSS)
November 26 : The public hearing of Mr. Taisuke Utsumi and Mr. Mohamed Shawky
Mr. Taisuke Utsumi and Mr. Mohamed Shawky had their public hearing where they presented their doctoral dissertations entitled, A STUDY ON THE TRAFFIC-PERFORMANCE-ORIENTED HIGHWAY PLANNING AND DESIGN METHODOLOGY CONSIDERING HOURLY TRAFFIC DEMAND FLUCTUATION and A STUDY ON CAPACITY FLUCTUATION AND BREAKDOWN PROBABILITY AT URBAN EXPRESSWAY MERGING SECTIONS, respectively.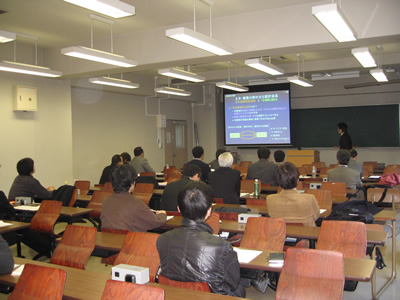 November 23 - 25 : 36th Infrastructure Planning Conference of the Japan Society of Civil Engineers (JSCE) at Hachinohe Institute of Technology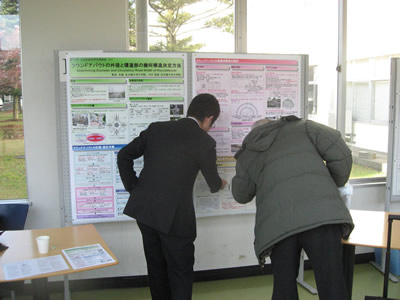 I think I need a magnifying glass..."
November 16 : D2 Mid-Term Examination
Mr. Babak had his mid-term examination which is required for Doctoral students.
October 13 : 7th Nakamura Cup (Golf)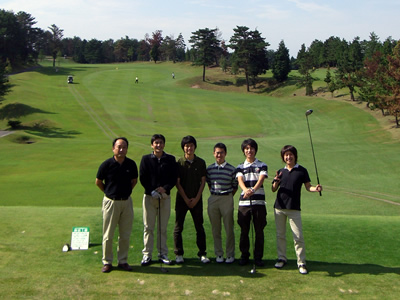 October 4 : Mr. Danpeng Ma of Tongji University in China joined our laboratory as a new D1 student under the Forefront Studies Program of Nagoya University
October 1 : Dr. Nakamura's promotion of full-professorship
September 27 - 30 : Joint Research Seminar with the Transportation Engineering Institute of Tongji University in Shanghai, China was held.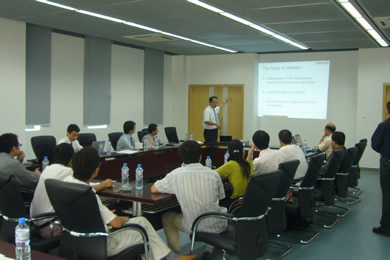 Dr. Nakamura presenting current research in Japan
September 23 - 26 : EASTS'07(Eastern Asia Society for Transportation Studies) at Dalian Maritime University, Dalian, China
The EASTS's conference held at Dalian Martime University. Many student attended and presented their research in the conference.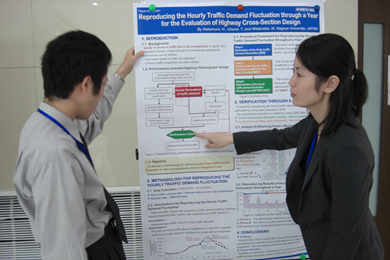 August 6 - 8 : Summer Seminar
Our Laboratory Summer Seminar was held at Chausuyama Plateau resort.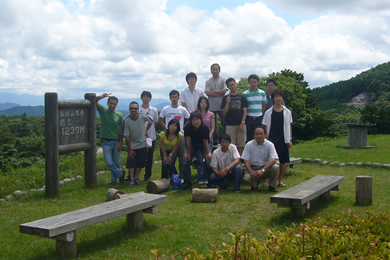 July 29 - August 1 : Prof. Nakamura attended the Mid-year meeting of TRB AHB40 which was held in Charlotte, NC, USA.
July 1 - 7 : Joint Research Seminar with the Institute of Traffic and Transport of Darmstadt University of Technology (TUD) was held at Waldemar-Petersen-Haus (WPH), Kleinwalsertal, Austria
June 24 - 28 : 11th World Conference on Transport Research at University of California, Berkeley
Prof. Nakamura, Mr. Tang and Mr. Shawky attended the 11th World Conference on Transport Research at University of California, Berkeley.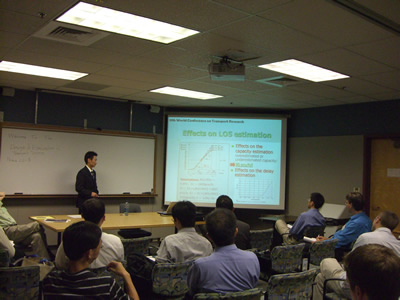 June 18 - 19 : Group-based Control Intersection Posteriori Survey in Yokkaichi city
June 9 - 10 : 35th the Conference on Civil Planning Research at Kyusyu University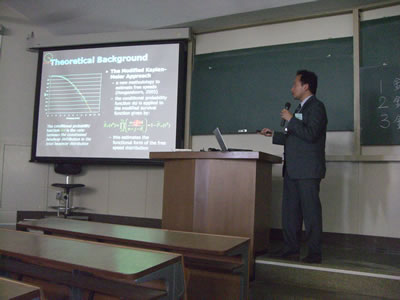 May 25 : 21th the Best Paper Award in JSTE
Prof.Nakamura and Mr.Mabuchi won the best paper award in JSTE for the year 2007.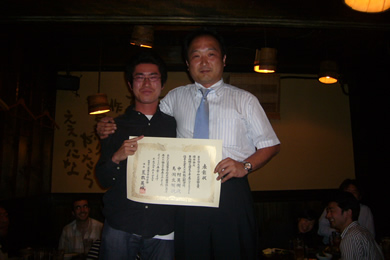 May 23 : D2 Mid-term Examination & Welcome Party for Mr.Koide and Mr.Yoshioka who joined our Laboratory as B4 students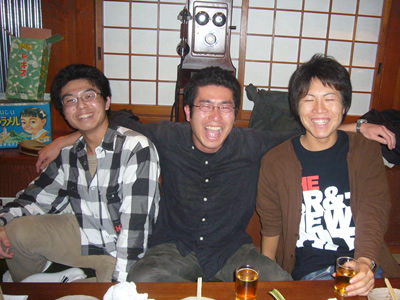 April 8 : Cherry Blossom Viewing Party at Heiwa Park
Go out to see the chery blossoms at Heiwa Park
All students and same of the previous students joined the party.
March 27 : Graduation Ceremony, Thank you and Goodbye Party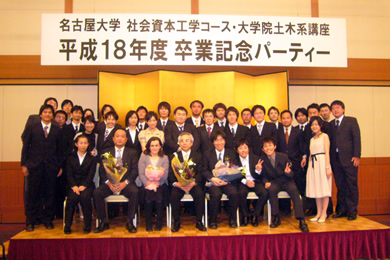 March 2 : Our member attended the conference of JSCE Chubu branch at Nagoya Industry University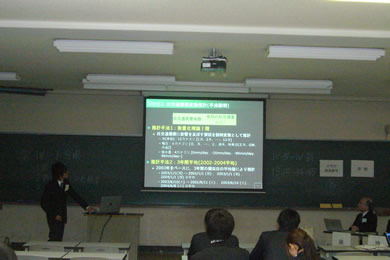 February 26 - 27 : Group-based Control Intersection Preliminary Survey in Yokkaichi city
February 15 - 16 : Thesis Defense of Master Course Students
February 13 : Thesis Defense of Undergraduate Students
January 18 - 26 : Prof.Nakamura, Mr. Jerome and Mr. Shawky attend the TRB 86th Annual Meeting at Washington DC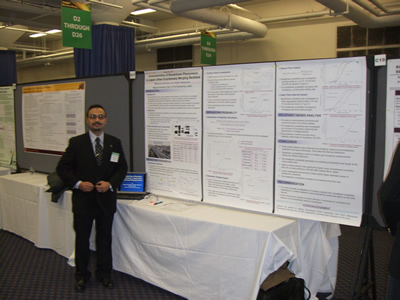 January 13 : New Year Party
January 4 - 10 : Internationl Survery at Australia